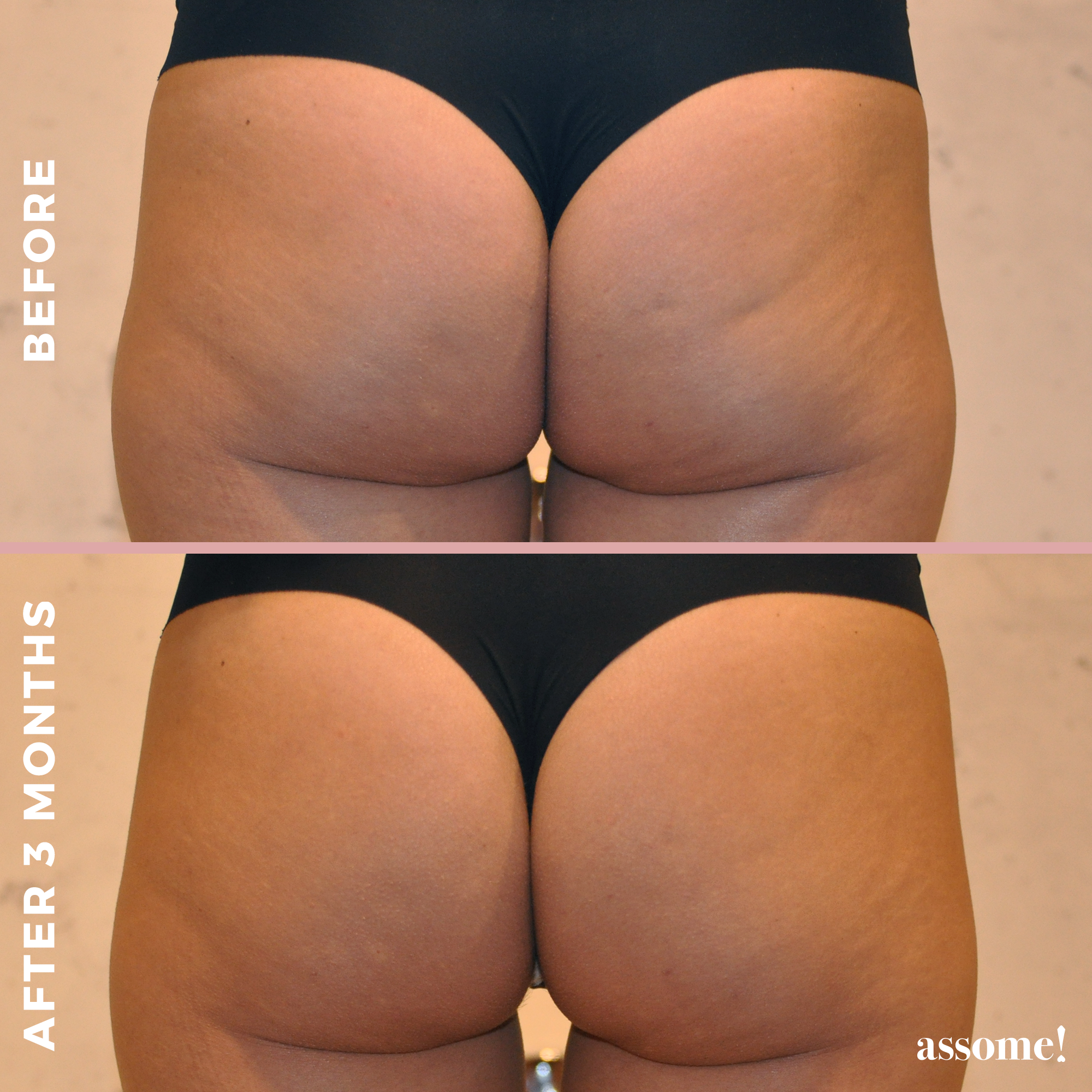 "I'm a mature woman. When I reached menopause I felt blindsided. My skin became flabby and cellulite 'developed overnight'. I didn't give up and started to fight. Thanks to Assome! my skin has improved visibly and faster than I thought. Now I have wonderful bottoms and thighs. I feel 20 years younger and attractive again!"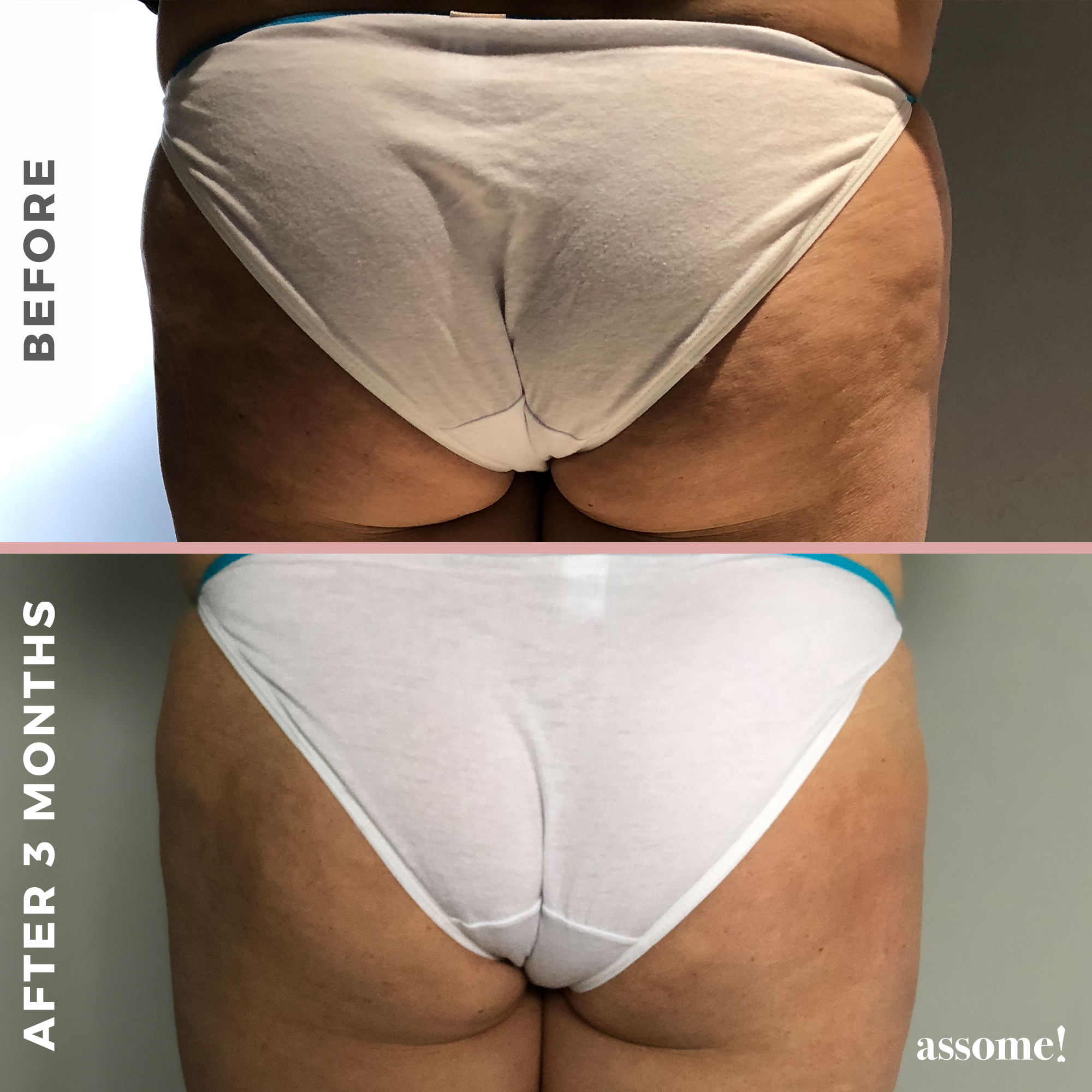 "My story? A strict diet for a few months. I was really proud as I lost 15 kg but, to my surprise, my skin became unattractive, less firm and elastic… I used Assome! because my friend advised me to do so (she's a professional beautician). And she was right, the results were spectacular! Thank you Assome!"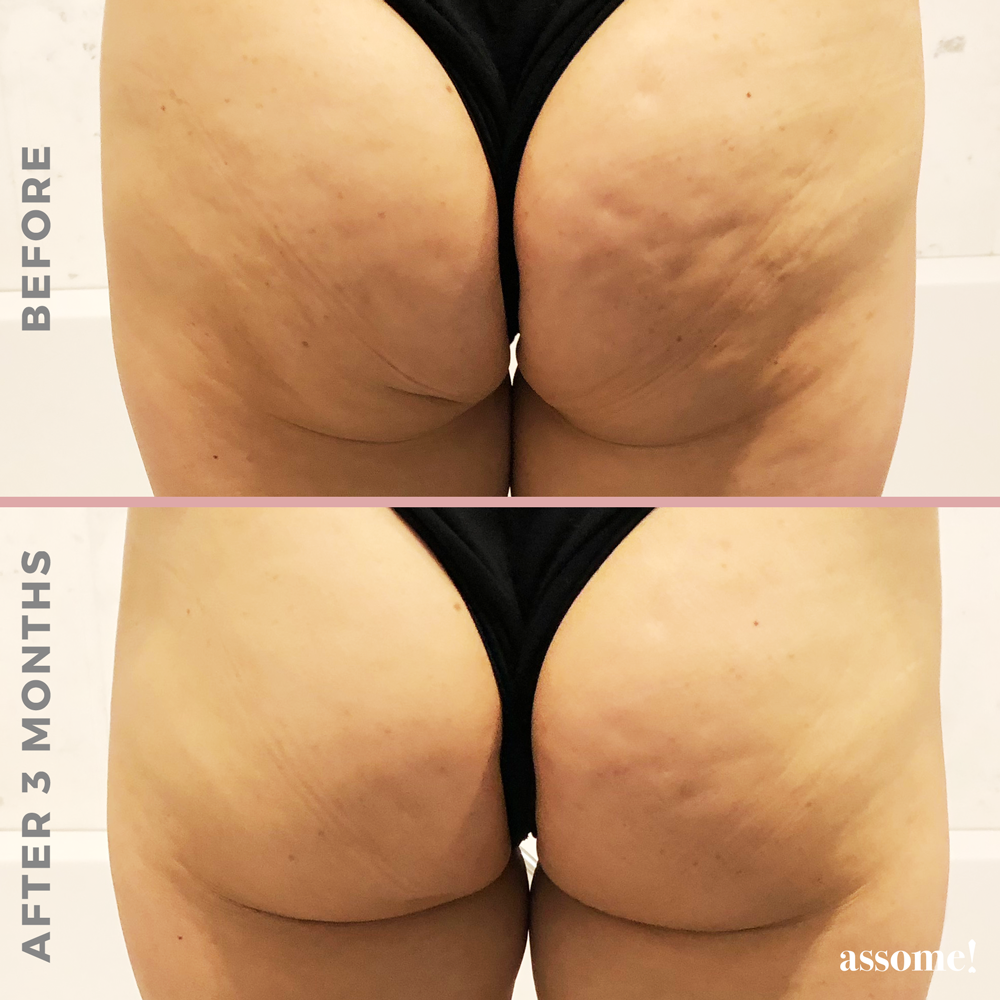 "I'm a fitness professional and I love my well-shaped body. The only problem I had was cellulite on my thighs. I couldn't wear shorts at work. It was a nightmare… Who would trust a personal trainer with cellulite at the back? I looked for an effective solution and happily I found Assome! It's more than awesome! It works! Want to see me wearing shorts?"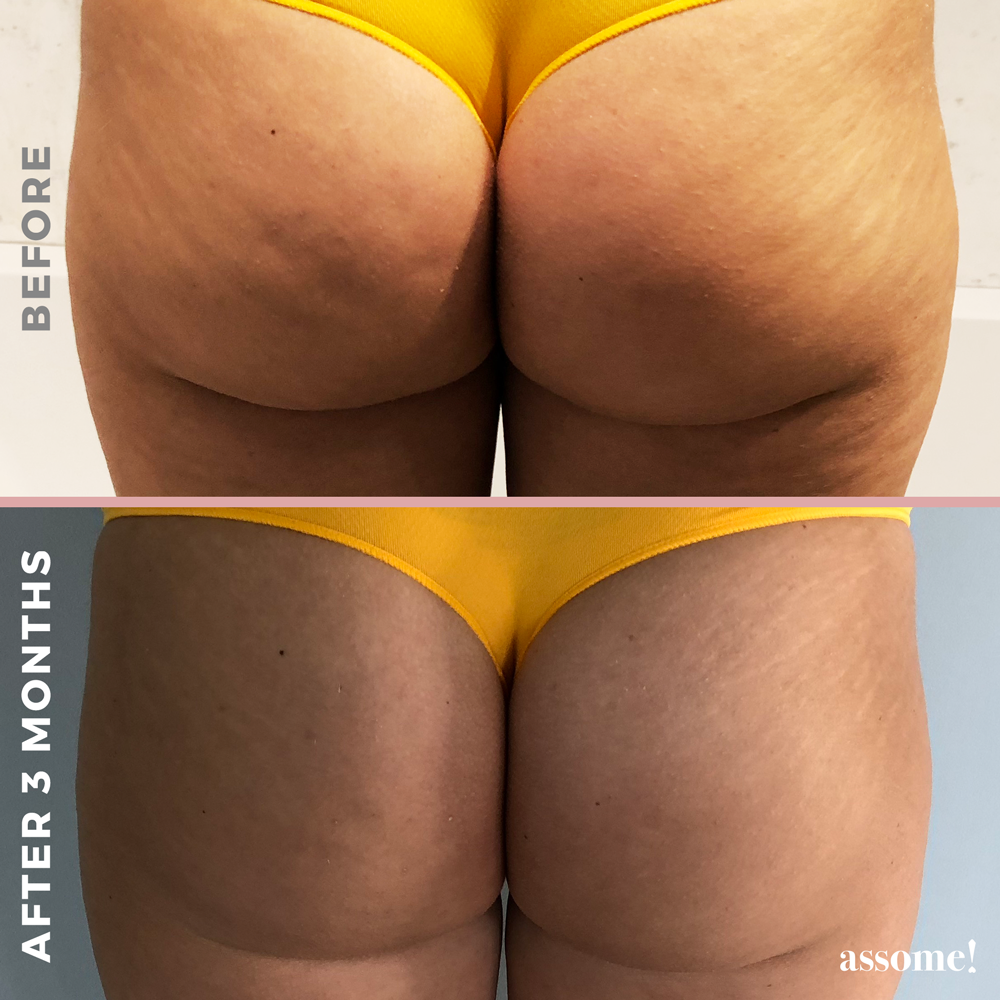 "You are feeling the result, and that is win! You're feeling penetration straight away"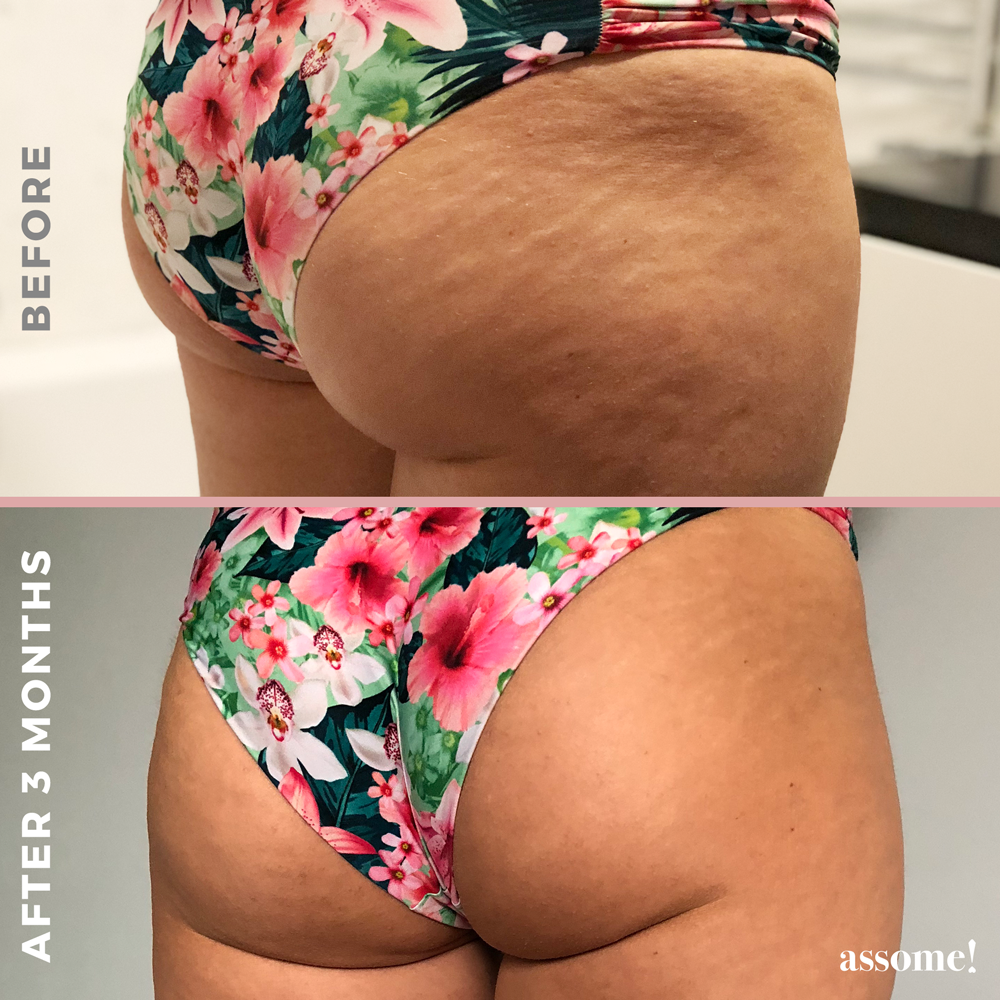 "My boyfriend doesn't know that Assome! saved our first holiday together. I was so in love and I wanted to be beautiful. Nobody looked at me like he did. I started preparations with Assome! two months before. Thanks to Assome! I could wear a bikini and feel great with the body I have. Nothing spoilt the romantic atmosphere on the beach."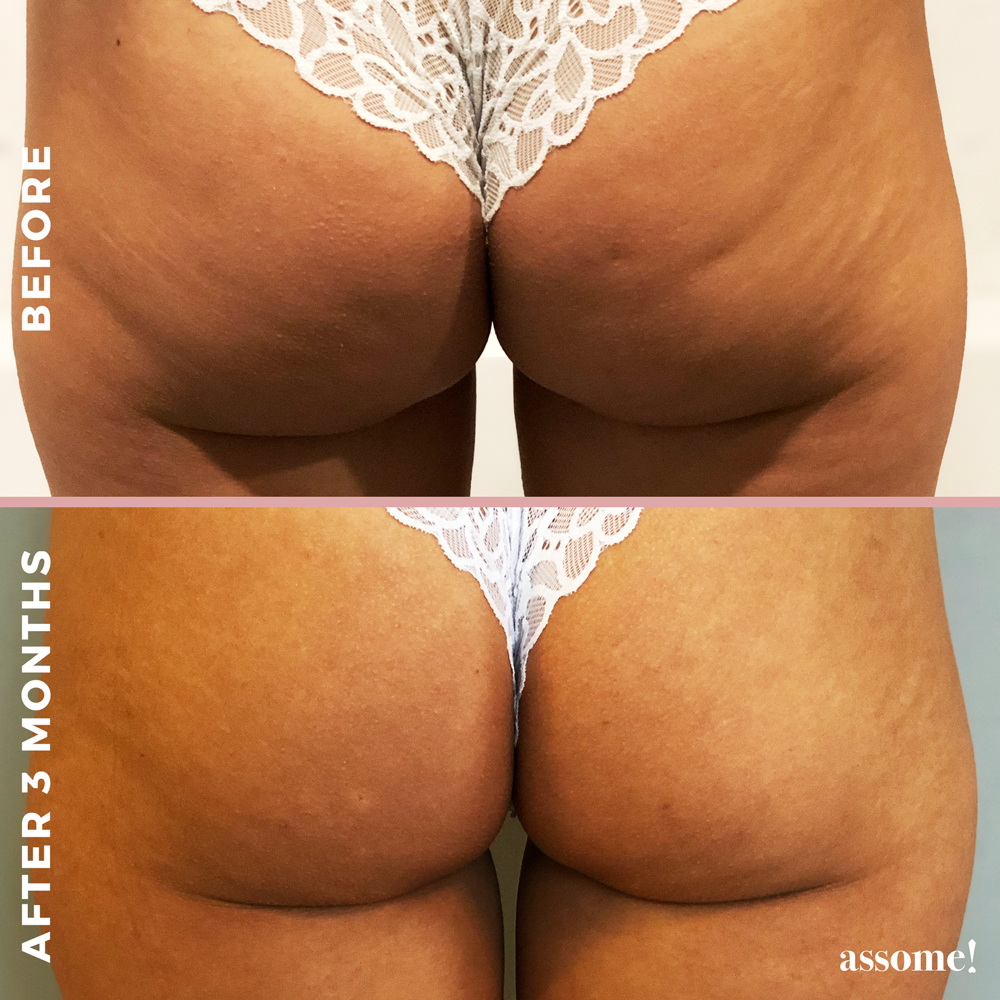 "You will feel it's working the forst day"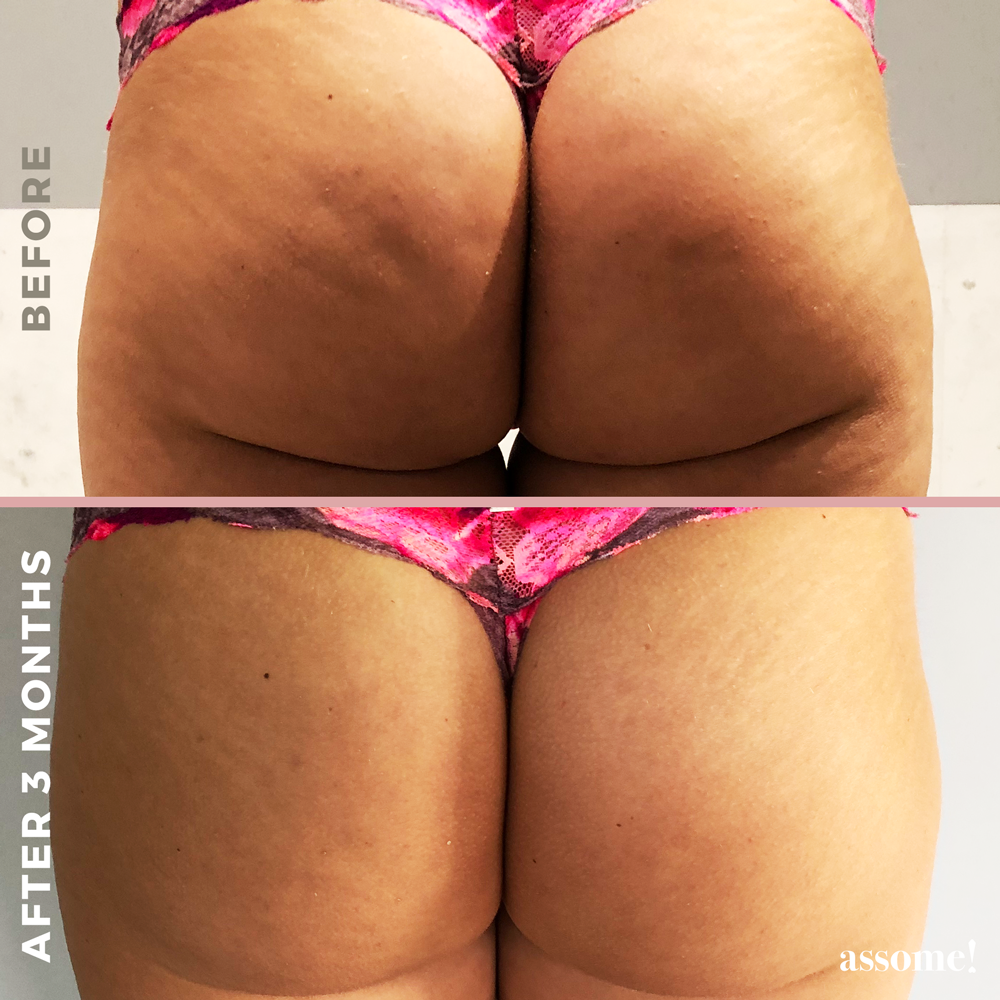 "During pregnancy I gained a few kilos more than expected. My skin looked horrible with disgusting orange peel and awful lumps. I wanted to get in shape quickly. That's why I tried Assome! It was the perfect choice because Assome! helped me really fast. Now I'm not afraid to become pregnant once again."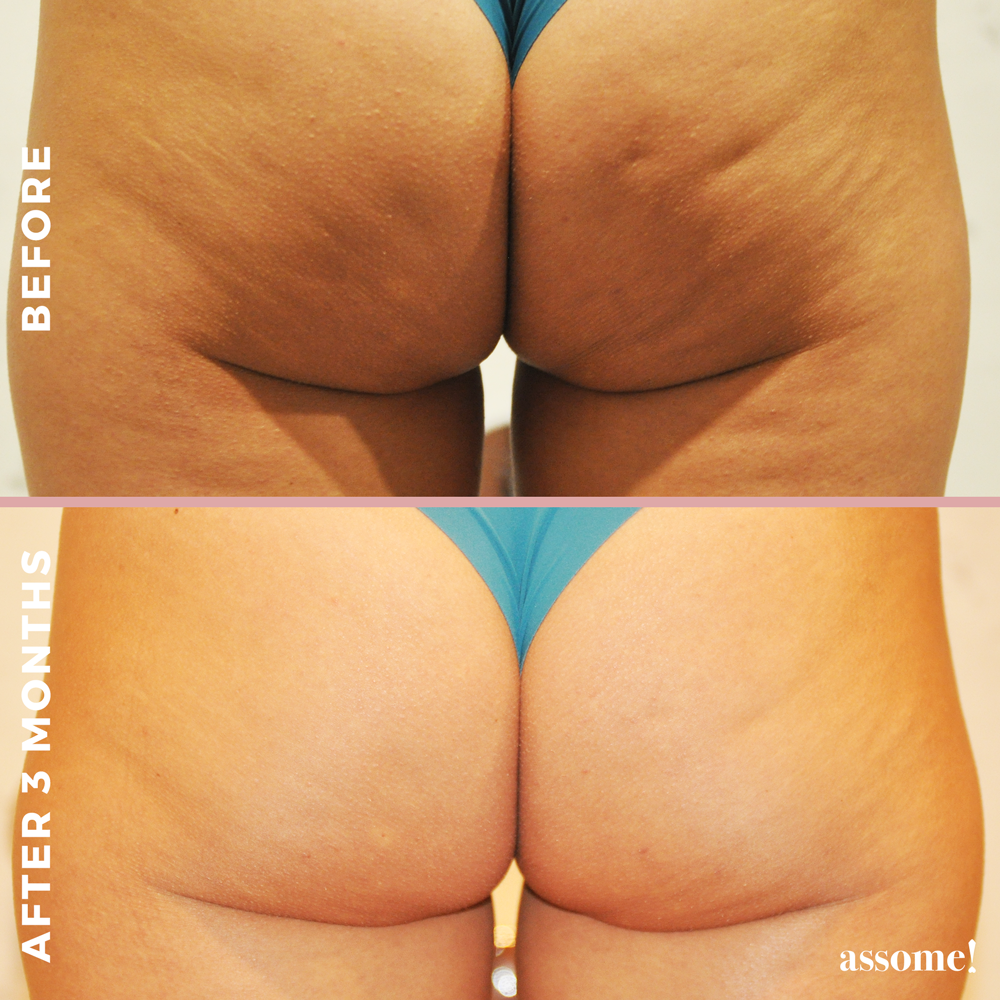 "My wedding dress was beautiful but I bought the size I wanted to be instead of the size I was. I hoped to lose weight fast. Nothing of that. I kept inching closer and closer to my wedding day but I couldn't fit into my dress. How to avoid a disaster on my wedding day? I came up with an idea to use Assome!"